Post by kibitzertriplet on May 6, 2008 22:46:52 GMT -5
Okay, so this is technically part of the Season 3 Trailer discussion, but it was too epic to put there, so I decided to start a new thread.
Remember this guy?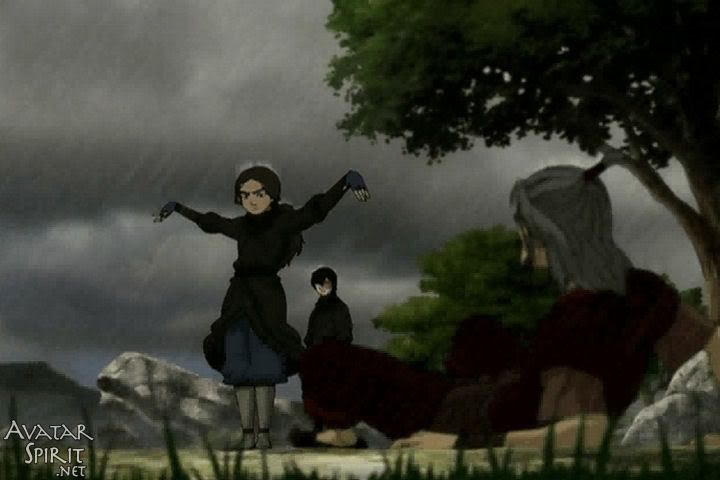 Well, I think I know who he is.
I was rewatching the begining of Season 3 and I noticed a few things. Before I launch into my theory too much, I wanted to add that it is speculated that The Southern Raiders takes place in or around Ember Island, am I right?
In the first episode of the third Book, The Awakening, the Gaang is on a stolen Fire Nation ship. There is a moment where an enemy ship comes up. Conversation ensues between Bato, Hakota, and the ship's captain. They mention Admiral Chan and how he is vacationing on
Ember Island
.
Okay, cool right? Nothing too noteworthy there.
In The Beach, Zuko and their posse go to Ember Island. They are invited to a party by a guy named
Chan
. This guy here:
who says that
his dad is an Admiral.
Now, I took the picture of the guy laying down and brightened it, then placed a picture of the other Chan beside of it and this is what I got: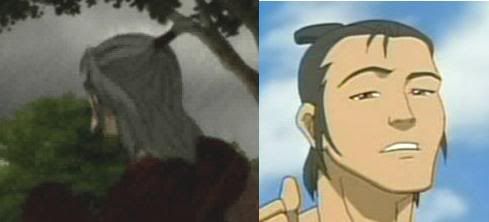 Look at the similarities in hairstyles and
more to the point
, the similarities in jawlines. They both have very broad jaws. Though the man in the picture with Katara looks old, I think that he could be this guy's father. He could certainly be an Admiral. He is wearing military clothing after all.
I think that Admiral Chan led the attack on the Southern Water Tribe. Why else would they mention him so much? If you remember waaay back, when Zhao is promoted, I believe it is Admiral Chan that promotes him. I think that he is subtly put in for a reason. You as fans know that Bryke delights in sending us tiny spoilers in the form of "useless" information.
What do you guys think? Hit or miss??
**Oh, and as a side note, I wanted to say that in the Avatar world, there are very rarely actual "fillers". Every filler I see has at least one contribution to the main storyline. This is no exception. While it's obvious that Ember Island is going to appear again, (With an episode name like "The Ember Island Players", it is easy to guess) I do think that Zuko's posse went there for a reason...***