Post by Horyo on Jun 9, 2008 18:04:51 GMT -5
Hi welcome to the Forum Courtesy/Pet Peeve FAQ, where I will show you guys what is courteous here. This way, if you're new, you won't have to suffer the wrath of older members. If you make one or two mistakes, that's fine, but if you constantly do these...well, shame shame.
Important Note: Members don't have to abide by these guidelines, unless some points in the guideline are, in fact, the rules. These are just to help you appear more mature and less of a butt/idiot online, and will reduce any negative opinion people have of you.
The 7 Deadly Sins-
1. Sloth: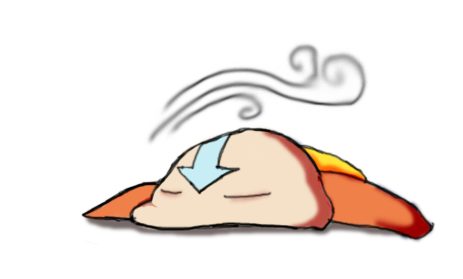 There are rules against this, but if you constantly want people to see you as a mindless twit, then you need some help. But if you want to change this, make sure your posts are intelligible. Don't be lazy and post something that wastes forum space and time to read.
-Slothy Posting can be spam, disregard for grammar and spelling, overuse of internet memes and slang, and the inability to make your posts appear (aesthetically) acceptable.
You don't want to read long chains of quotes do you? Shorten them, instead of quoting someone just put "@poster," or "To This Poster" to make it shorter and easily read.
Spacing is crucial! You don't want your posts to be long and chunky and appear as if you're a myspace-bulletin poster incapable of shortening them with a simple "enter" strike.
2. Wrath: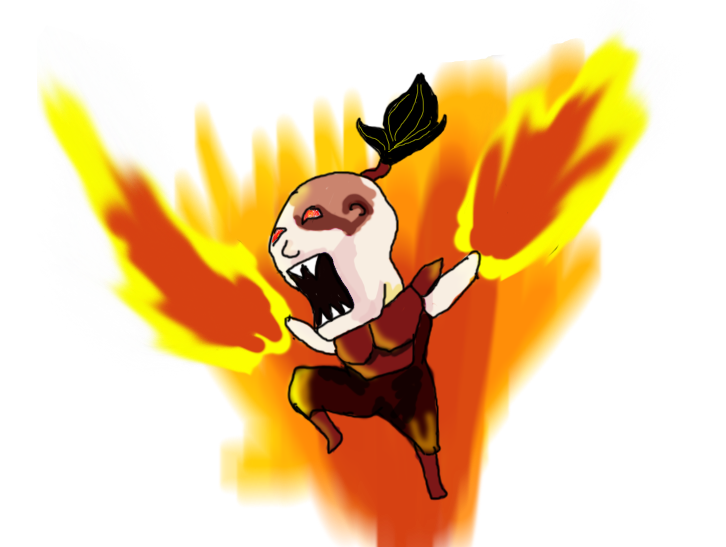 Don't flame or bash anyone. Critique/criticism is not flaming or bashing. If you do criticize, use all effort to ensure that what you said was as objective as possible and not a direct insult to the person.
Flaming: Directly attacking someone. This is frowned upon, and you will suffer retribution from other members.
Bashing: Attacking topic in general without any due probably cause. you will be ridiculed.
Criticizing: Generally meant to help other members see what they did wrong. Do not overdo it and make it seem like an attack. Keep your criticisms friendly but direct and to the point.
3. Lust: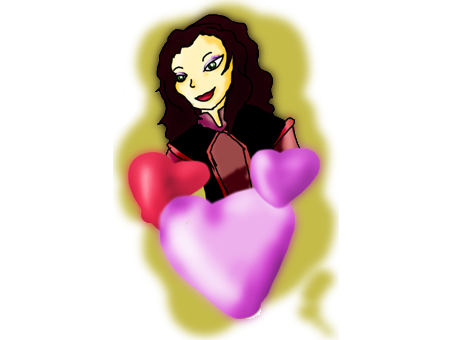 This is for those of you who use innuendos in your posts. Sure the double entendre, or innuendo can be humorous at times, but use them sparingly. If you overuse these, you become one of those annoying double-meaning person, and no one will take you seriously, or they will find insult in you words.
This also goes for sarcasm, or verbal irony. If you're trying to be humorous, be it by all means, but do not use sarcasm to hurt someone.
Innuendo/Double Entendre: Use sparingly and wisely, if you don't think you should, then
don't
.
Sarcasm/Verbal Irony: Use when the situation calls for it, not to insult someone. And don't use it around the staff, especially when the situation is serious.
4. Gluttony: This constitutes thread hogging. You cannot deny access to someone else if they want to view a thread. Nor, can you hog all of the thread and claim that what you say goes. You still must be courteous to other members. And don't do something you think is funny to get attention, that's [insert here]-whoring.
Keep the gluttony to a minimum, don't make yourself king of a thread, because as you all know, Musogato is the Queen Bee of the Hive.
Don't act like an attention-seeker to get attention, make sure what you say has merit and value; don't do random stuff which merits no worthy attention.
5. Envy: Don't be envious. People who have higher ranks, sprites, artwork, stories, etc.. have those for a reason. Don't try to make some rip-off of that; experiment with your own ideas and you'll get your claim to fame.
Rankings: This doesn't really matter...
-Longest member: I guess they merit respect, but it's not as if they're more important than you; it's whoever makes the most logical suggestion or comment. You might want to be like them, or at their level, but take it nice and steadily.
-Most Posts: Now, while most members who have been here longer do have the highest quantity of posts, there are those members who just post more (maybe spammers). Don't envy them.
-Fan Media: Yep, no matter who you are, there's always someone better. (Curse you Goten...Growly...) Don't be envious of them and devise some cult to their works or try to steal their works. Just develop and apply yourself and you'll get there. And by the way,
Stealing works, from art to writing, is wrong in every sense
.
6. Pride: If you're the highest admin, or the most respected member here, be nice please. If you're someone very smart and you think that you could best another person in a subject matter, be nice please. Don't flaunt or brag, or demean.
Flaunting your qualities shows that you...
a. Have no where else to talk about it.
b. Need some form of approval from online strangers.
c. Can be a pompous jerk.
Bragging about what you have is the same way. Why brag to us? If you have something cool, and you're like "Ooo wow I'm so lucky I have this" it's fine and all, but don't push it in other peoples' faces.
Demeaning
: Goes under wrath I guess, but don't try to make yourself appear superior to people, even if you think you are. Be
courteous and accept others. Or better, help them improve.
7. Greed: Don't be greedy about trivial things like karma points, and friends, and position as mod. Sure you want to have a nice karma count, a few good friends, and look responsible in staff eyes. But don't overdo it.
Karma: It's...A NUMBER! Wow! I know we can't smite (legally), but even if we do, it's just a number. Not gonna hurt you in any way. Don't beg for it, don't ask for it. If you get it, great! If you don't, no biggie.
Friends: Myspace people, BEWARE! It's not so much as how many friends you have here, it's how many friends you are close to, here. Keep in mind, you dunno some of these people in real life, so it doesn't matter if they don't wanna be your friends, or you're not popular. It's an online community. That's IT!
Mod: It's really really cool to be mod/admin. The power!! But, don't beg for it, don't ask for it. If the main staff finds you worthy, great! If they find someone else better, great for the other person. It doesn't matter, it's just an online friendly community. Don't go out of your way to look like you're responsible, be responsible and take care of what's important first.
List may be revised for any future conflicts.