Post by TGM on Feb 21, 2007 21:37:41 GMT -5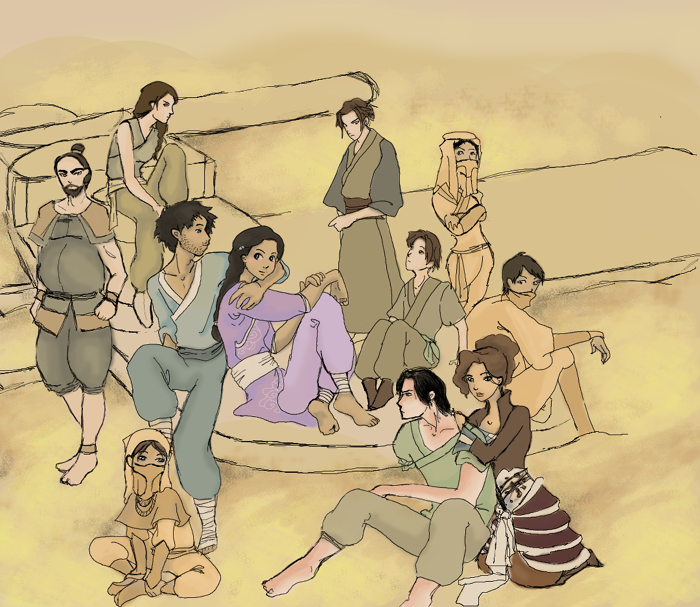 Two years after the Avatar defeated the Fire Lord and ended the war, things still haven't quite gotten back to normal. By the end of that terrifying summer, many smaller towns had been burned to the ground, and their refugees, unable to rebuild quickly before the onset of winter, moved to the bigger cities of Omashu, Ba Sing Se, and the blossoming desert citadel, Ma Lei, aptly nicknamed Lotus city.
To escape the taint of the war, there has been a mass exodus across the great desert to find new life in the cities. A tribe of sandbenders sells guides to take caravans across the sands, much to the scorn of their neighboring tribes.
Yet even with all the moving, there have been murmurs of revenge. The new king of Omashu has been trying to talk the Earth King into demanding reparation for all the damages caused by the hundred-year battle or even declare war on the Fire Nation outright. Firebenders who elected to settle down in the Earth Kingdom are treated like second class citizens, and there have been rumors of anti-firebender gangs who murder in the night.
The only place this thirst for vengence hasn't taken root is Lotus City. Some say its because of the strange system of government there, which consists of twelve senators and no monarch. Some say its because the city is so far in the desert, its people are too busy trying to survive to worry about fighting. And some say it's because the mysterious designer of the city, the Great Architect, is a firebender herself.